Our hand/foot crank is a great way for anyone, young or old, to get involved in generating clean electricity. A simple rotation of the handles will generate anything from 10 to 400 watts of electrical power.
Features:
Rugged build with a heavy steel frame
Produces unregulated DC electricity
Provides a maximum of 400 watts
Average power output over a period of time is usually around 50 watts per person
Uses a lockable, extremely robust and reliable connector.
OPTIONAL:
We can provide a heavy-duty base and height-adjustable stand.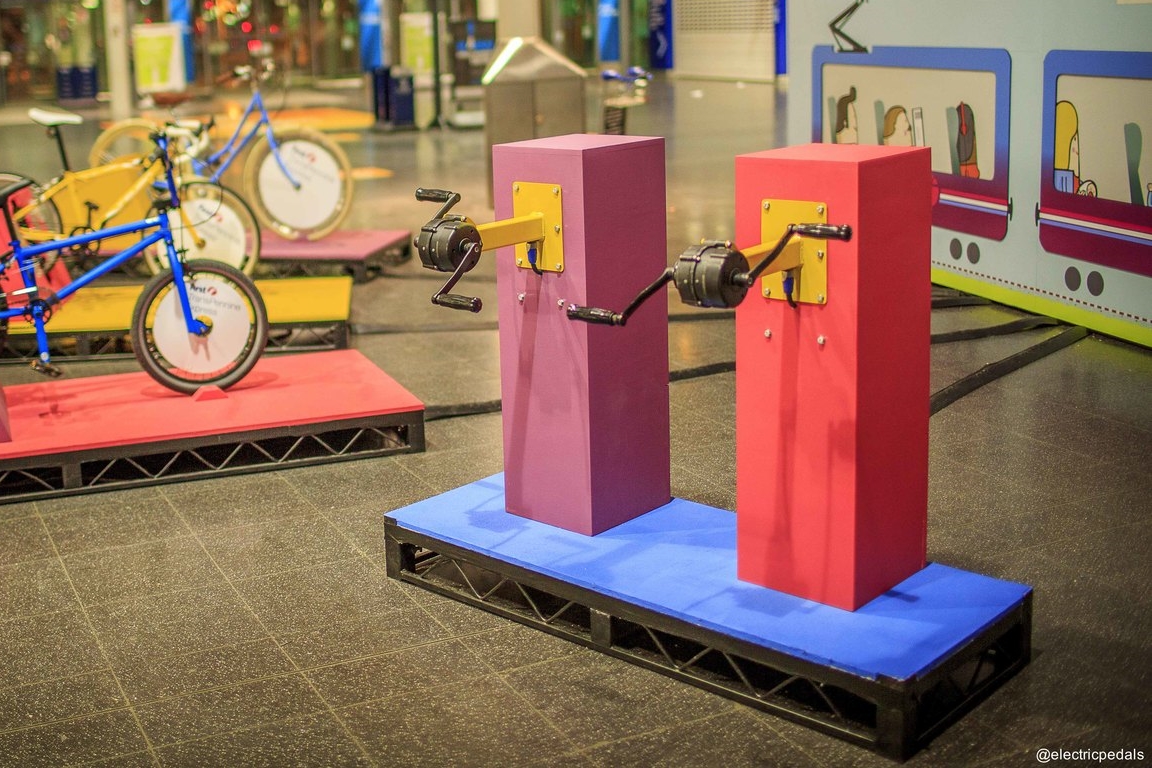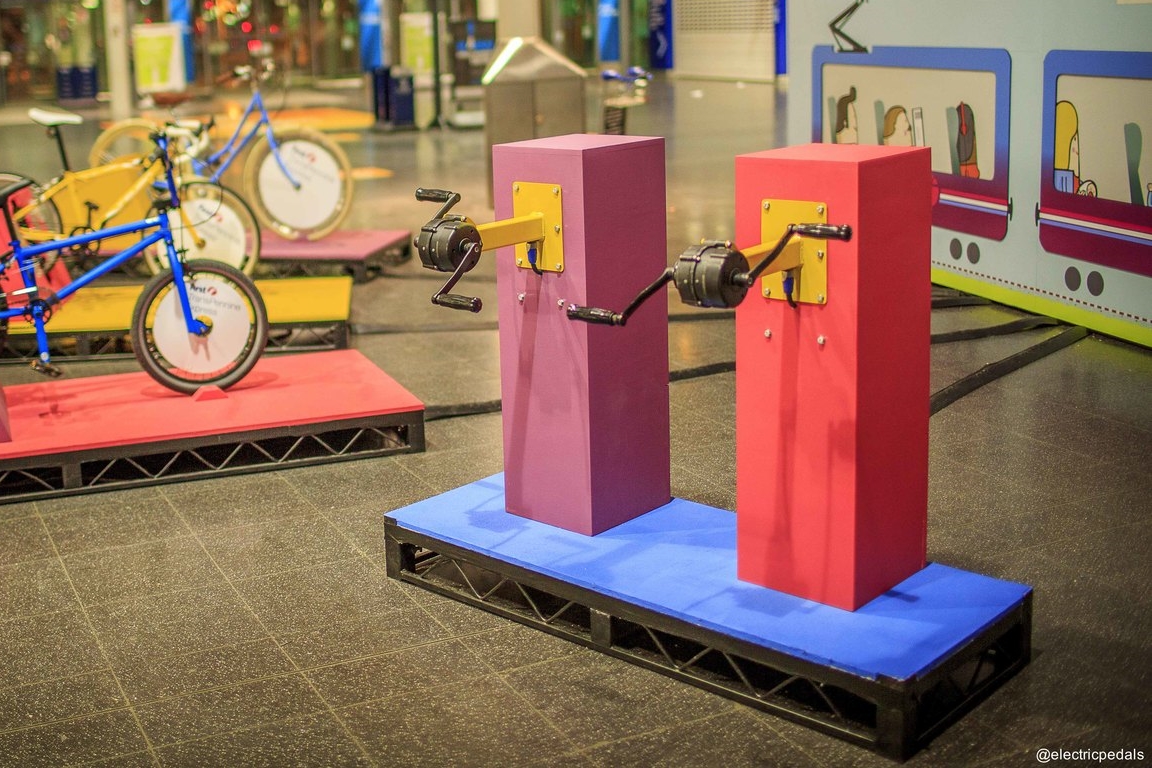 Applications:
Appliances: Ideal for low power appliances like laptops, music, lighting and phone charging
Group Power: Can be in conjunction with any of our Generation Equipment to power a sound system or outdoor cinema
AC: Mains appliances can be powered when combined with our Mini Power Station
Battery Bank: Unregulated output can be used for charging a suitable battery or battery bank
Phone Charging: Very popular at outdoor events where main electricity is not available
Education: The hand/foot crank is great for illustrating power demands and the energy required to power different devices. The user can feel the difference between devices & their different power requirements. It is a easy mechanism that can be used in educational displays permanent or temporary for children or adults
Emergency Power Generation: The hand/foot crank can be used to provide direct lighting, or to power and charge electronic devices
Specification:
Height: 40cm x 25cm x 25xm / Weight 7.5kg
IP54 Rated Motor
Efficiency 78%
Maximum power output 400 Watts
Sustained power output 40-60 Watts
Output Neutrik Speakon or Powercon
Cost:
Please get in touch for a quote or more information.
Return to Shop